Building Renovation in Bali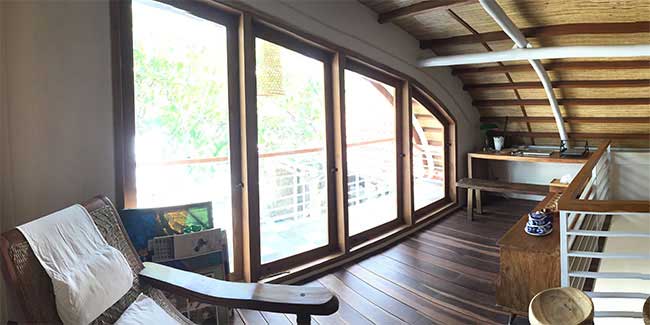 Mr Fixit Renovation Services
Mr Fixit are specialists in renovating, remodelling and refurbishing buildings of all kinds, from private villas and apartments to commercial structures such as restaurants, shops, offices and hotels. Renovation can involve anything from simple redecoration and refinishing to total renewal of internal surfaces, equipment and fittings. More serious renovation is often called remodelling where the internal design is changed to upgrade to a more modern or efficient living or working space or to make better use of the space available. Existing walls may need to be demolished and/or new walls built and this may require the advice of a structural engineer to ensure the strength of the building is not compromised and Mr Fixit's engineers are able to provide these backup services.
---
If you are considering renovation you may wish to read:
---
Defining What is Required
If you are moving into an existing house, opening new business premises or even expanding or upgrading your existing space it is highly likely that you will wish to renovate. Planning a renovation that suits the requirement of the purpose but comes within a sensible budget is an important consideration. Overcapitalisation in buildings is a common mistake when renovating buildings.
Unlike new building, renovation and extensions require working within the constraints of an existing building. This can often be far more challenging than constructing a new building from scratch.
Renovation may mean a new coat of paint but is more likely to require changes to suit a new working purpose, you may need doorways to be moved, ceilings lowered or modifications to lighting or power outlets.
Upgrading of Existing and New infrastructure
This may also be a time to look at the building as a whole and rectify long term problems such as ground subsidence, drainage, electrical installations or water and sewerage arrangements.
Specialist Installations
Some renovations, such as design studios or restaurants, may require specialist installation work such as digital networks, heavy equipment or kitchens to be installed. By planning this work the specialist skills required and the building design aspects can be fully allowed for.
In a recent high profile renovation we were required to install comprehensive electrical and communications cabling to British standard specifications.
Minimising disruption of Work Schedules
It may be that you need to renovate a building without disrupting your ongoing work schedules and so need a project that is carefully planned and executed. We achieve this using project management techniques to complete the work in the minimum amount of time and by managing the completion of individual phases and tasks within the work plan so that minimal disruption is caused.
Mr Fixit have extensive experience in renovation work. We provide technically sound, high quality solutions to even the most challenging of projects.
---
If you are considering renovating a building you may wish to read:
---
---